Copay Maximizers
Copay maximizer programs work a little differently than copay accumulators.
In these programs, the manufacturer's payments do not count toward the patient's deductible or out-of-pocket maximum.
Instead, the maximum value of the copay card program is split evenly across the year, and the patient's out-of-pocket costs are determined by the copay program.
Right now, these programs typically only apply to high-cost disease areas, such as cystic fibrosis, hepatitis C and psoriasis.
Copay Maximizer Example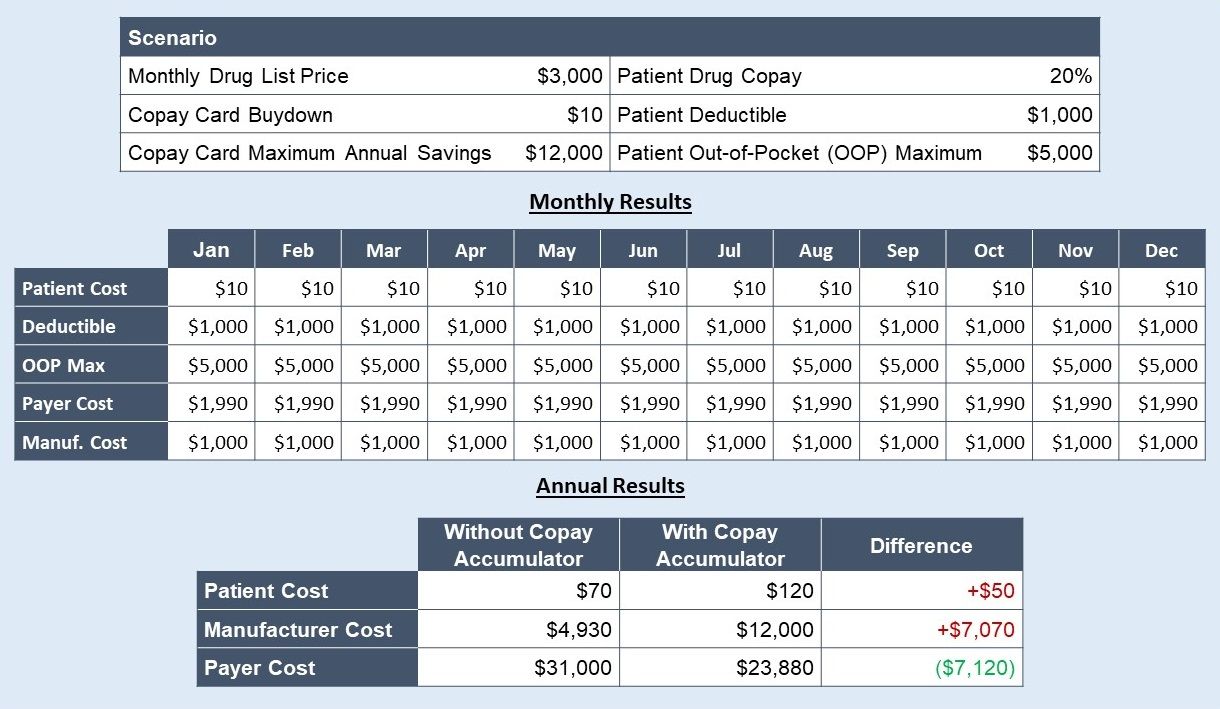 With a copay maximizer in place, the copay card's $12,000 annual limit is applied evenly each month.
Since the copay card stipulates that the patient pays no more than $10 per month, the copay maximizer sets that amount as the patient's new monthly cost-share.
The payer is responsible for the remainder of the drug's cost each month.
Here, the payer wins big at the expense of the manufacturer.
While the patient seems relatively unaffected, this situation is not sustainable.
Because of the maximizer, the manufacturer will likely withdraw or significantly reduce their copay card program. Ultimately, the patient will lose.
Source: Drug Channels Institute analysis of Zitter Health Insights data. Sample includes 49 PBMs and Payers representing 147 million commercially-insured lives. Retrieved on 12/19/2018 from: https://drugchannels.net/2018/09/copay-accumulator-update-widespread.html