Copay Card Programs
For years, copay card programs offered by biopharmaceutical manufacturers have become an important method to make patients' out-of-pocket drug costs affordable.
In fact, one out of every five branded prescriptions paid for by commercial insurance plans used a copay assistance card in 2016.
---
Key challenges affecting patients' medications
Patients' share of drug costs have continually risen
Over time, patients have seen their share of prescription drug costs continually increase.
Between 2005 and 2015, workers in employer-provided health plans saw their average out-of-pocket costs grow 66 percent, while wages only rose 31% during that same period.
It is not uncommon for a plan to require a deductible of over $2,000 or a drug tier with a 50% coinsurance.
As a result, patients may face a cost-share of hundreds or even thousands of dollars a month for some specialty medications.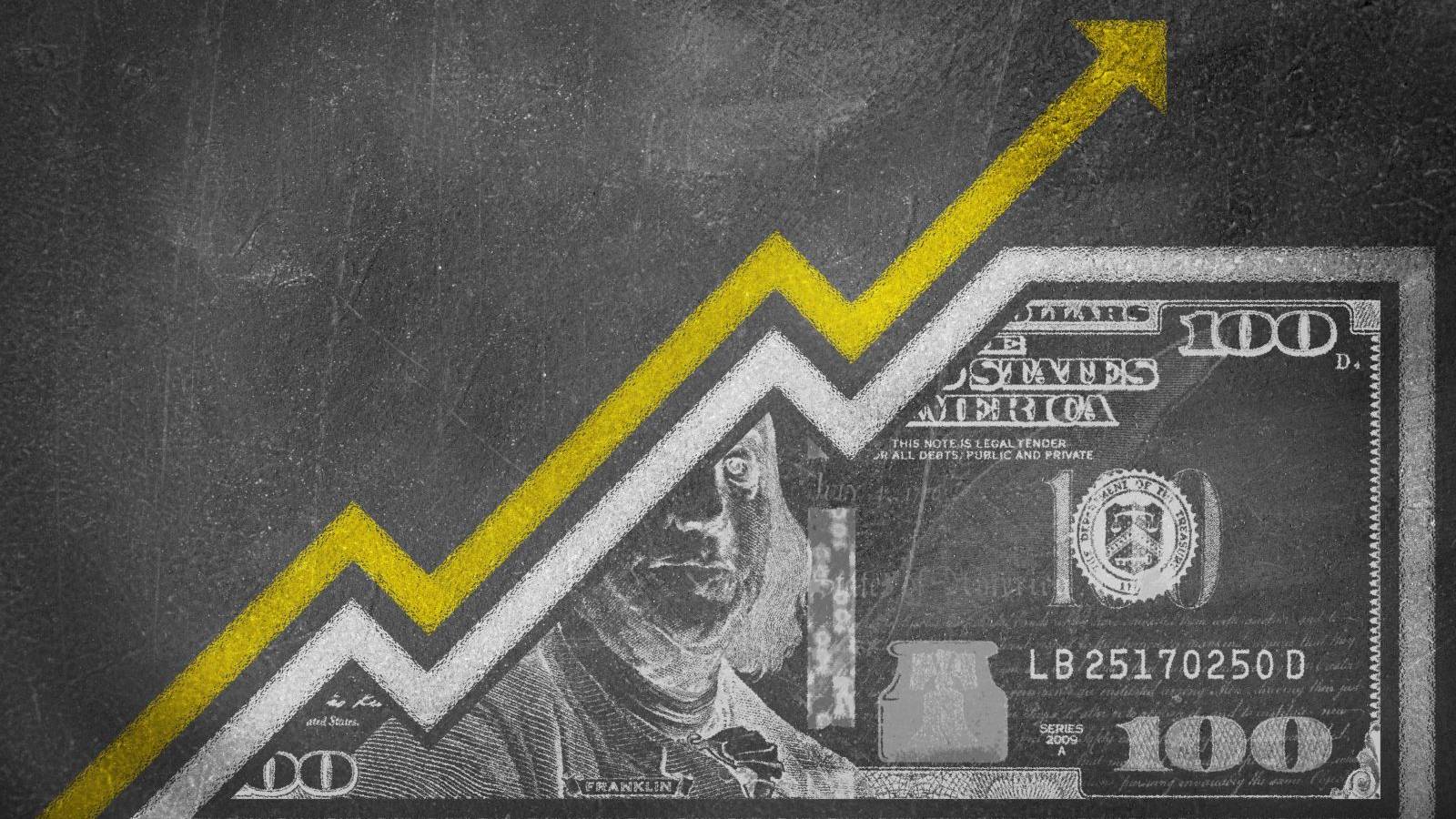 Payers have limited freedom of choice
Payers have also significantly narrowed the formularies of drugs that they cover.
In some cases, a patient may only have affordable access—without using a copay card—to one product in a therapeutic class.
As a result, patients and their doctors cannot always afford to choose the medication best for their situation.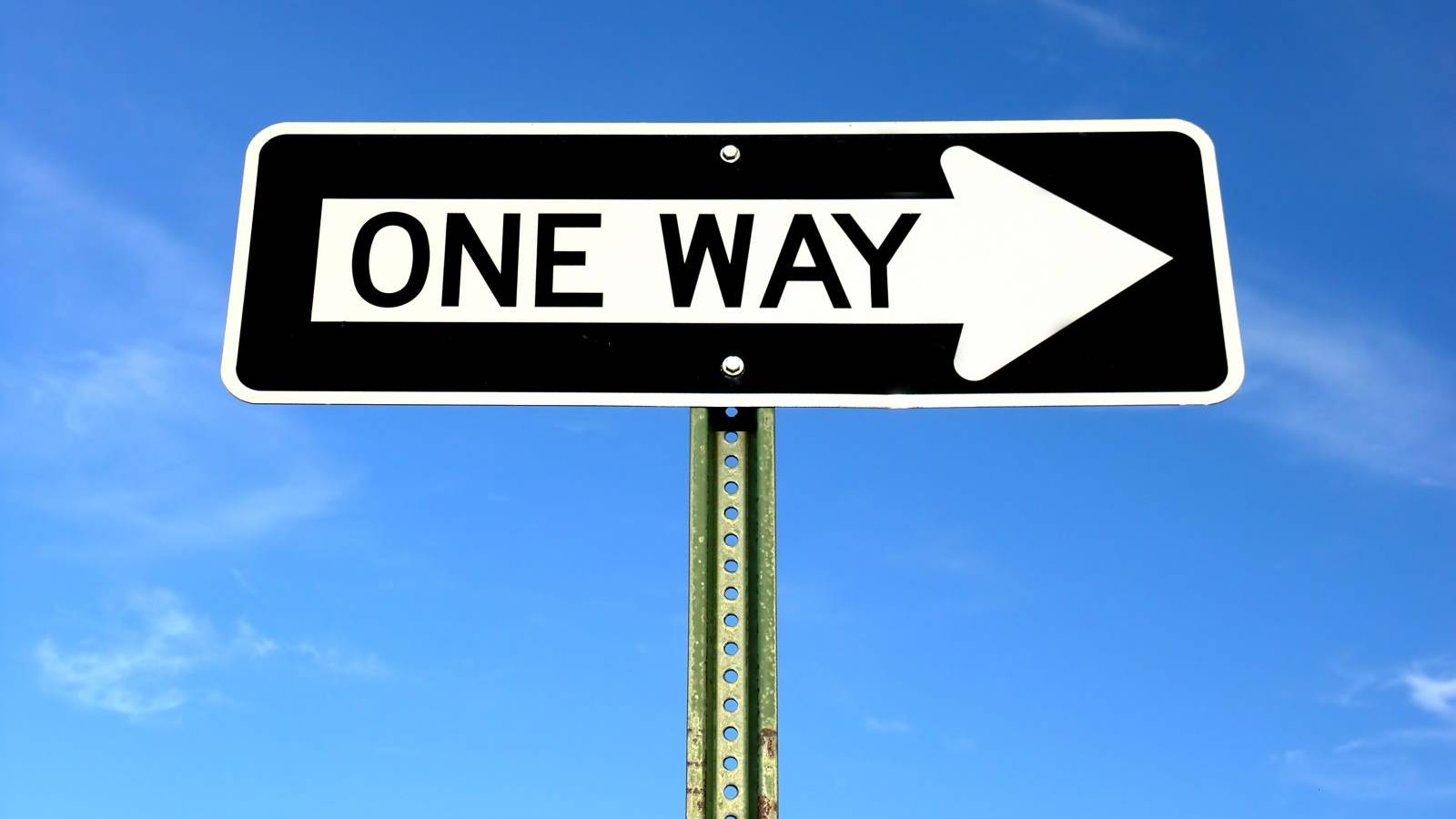 Copay card programs offered by biopharmaceutical manufacturers can make drugs and
Less choice without copay cards
The below example shows an instance where only one brand has an affordable patient cost-share. In this case, the patient and their doctor have no ability to select the best medication for them, unless it's Brand A.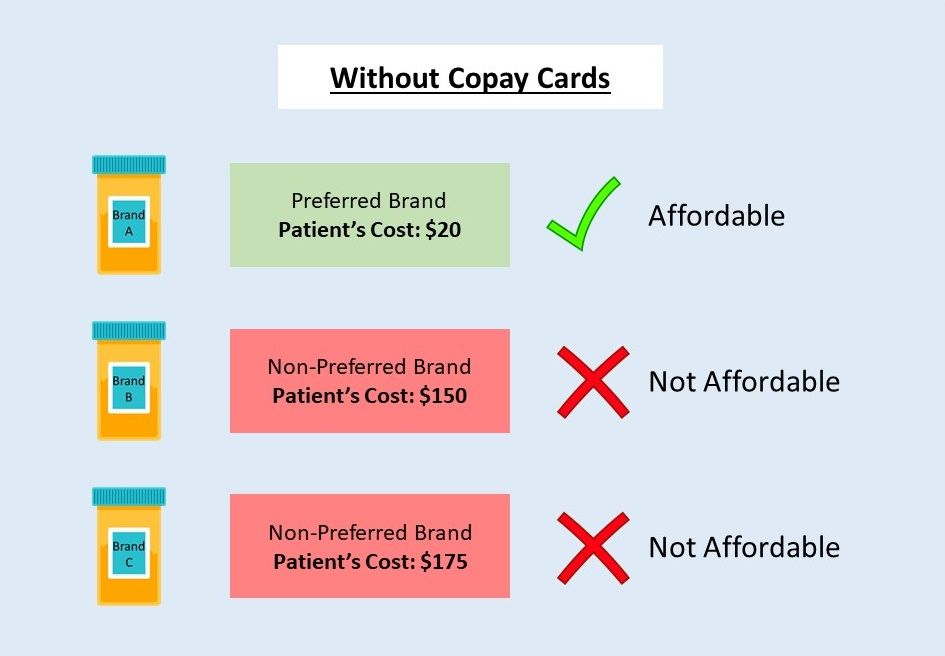 Freedom of choice with copay cards
In this example, the manufacturers for Brands B and C offer copay cards that reduce the patient's out-of-pocket costs. Now, all three brands are affordable, and the patient and their doctor may select the medication that is right for them.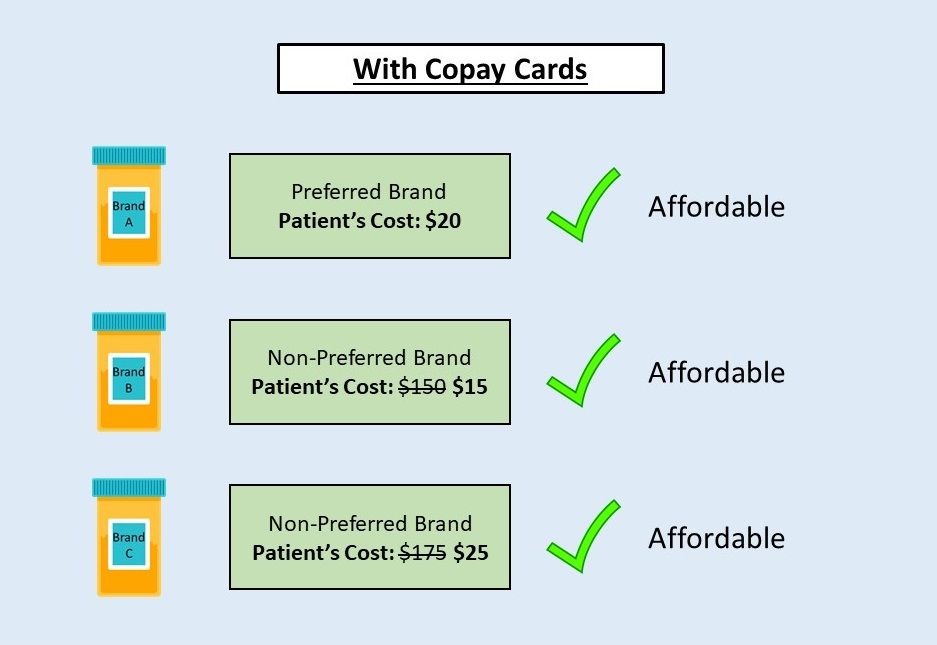 Current system inhibits lower drug prices
Critics of copay card programs often argue that money spent on copay card programs would be better spent increasing discounts or lowering list prices of drugs.
Unfortunately, the current drug coverage system demands often steep rebates paid to pharmaceutical benefit managers (PBMs) in exchange for favorable coverage on "lower" tiers, which may still require high patient out-of-pocket costs.
Rather than pass rebates on to patients, PBMs keep some or all to serve their own financial interests.
In contrast, all the financial assistance offered through copay card programs goes directly towards lowering patients' out-of-pocket costs.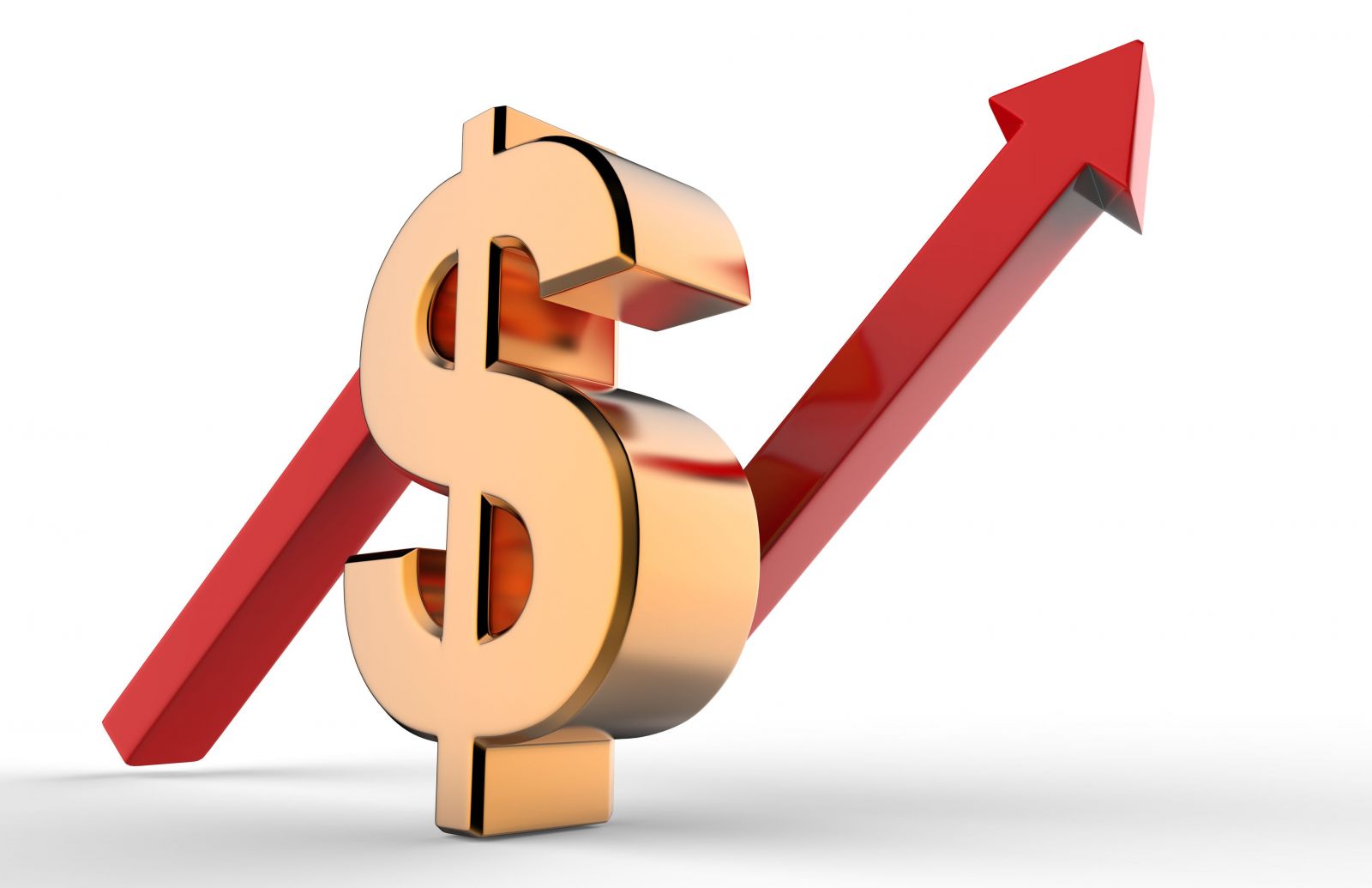 Sources: IQVIA Institute for Human Data Science. (2017) Medicines Use and Spending in the US: A Review of 2016 and Outlook to 2021. Retrieved 12/10/2018 from: https://www.iqvia.com/institute/ reports/medicines-use-and-spending-in-the-us-a-review-of-2016
Kaiser Family Foundation. (2017) Payments for Cost Sharing Increasing Rapidly Over Time. Retrieved 12/10/2018 from: https://www.kff.org/health-costs/issue-brief/payments-for-cost-sharing-increasing-rapidly-over-time/