Copay Accumulators
In a copay accumulator program, the manufacturer's copay card payments do not count towards the patient's deductible or out-of-pocket maximum.
In most cases, this raises both patient and manufacturer costs, while enriching the PBM.
Copay Accumulator Example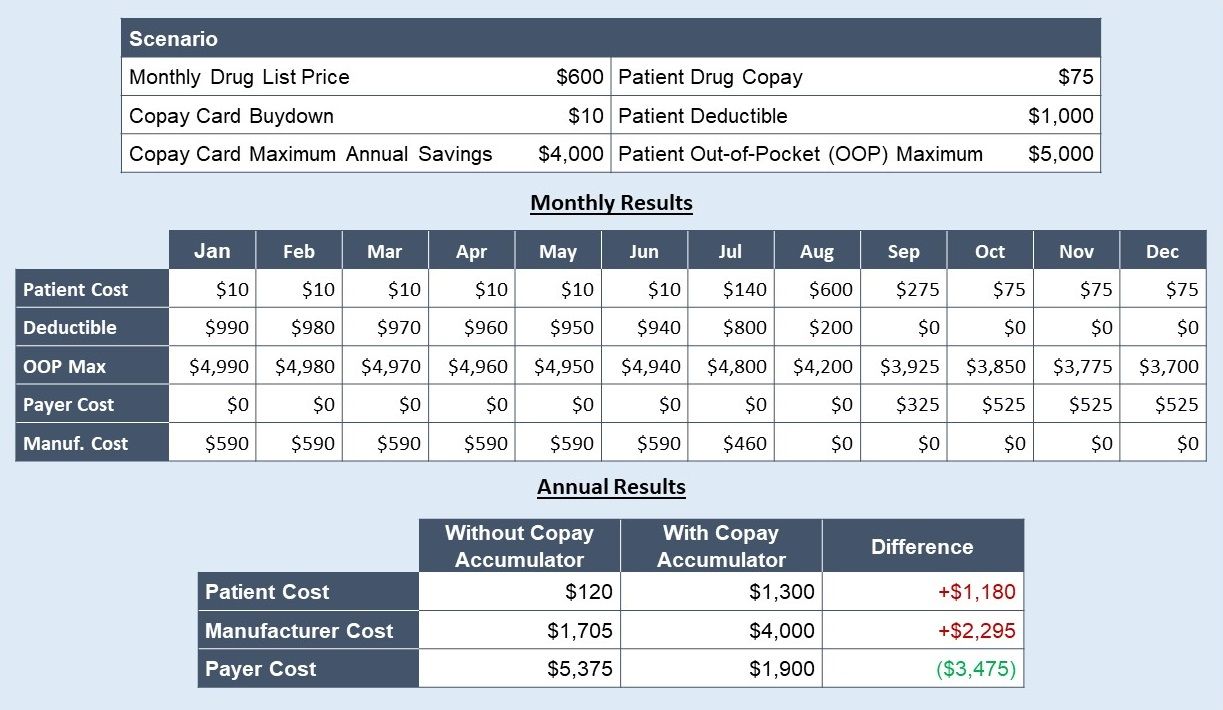 Without a copay accumulator, this patient would meet their deductible in February.
In contrast, the copay accumulator drags out the deductible phase until September.
By this time, the copay card's annual limit has been reached, and the patient must pay considerably more for their medication.
Interestingly, the payer does not pay anything towards the drug's cost until late in the year, while the manufacturer must pay almost all the drug's cost during the extended deductible period.
Due to the copay accumulator, both the patient and the manufacturer spend significantly more, all savings are passed to the payer and the drug may no longer be affordable, eliminating choice.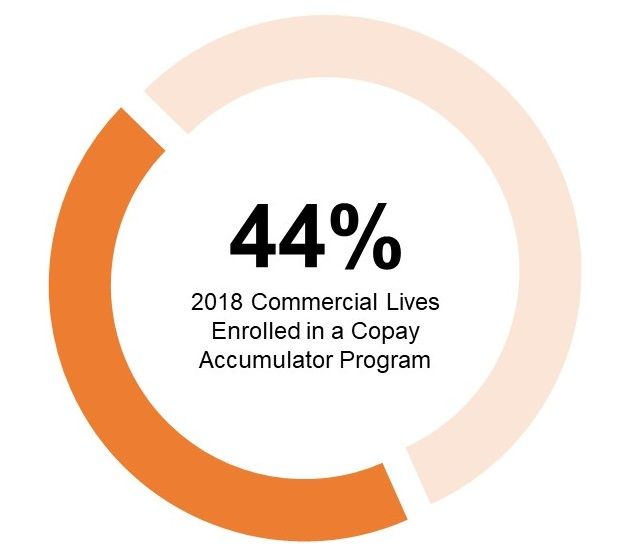 Source: Drug Channels Institute analysis of Zitter Health Insights data. Sample includes 49 PBMs and Payers representing 147 million commercially-insured lives. Retrieved on 12/19/2018 from: https://drugchannels.net/2018/09/copay-accumulator-update-widespread.html